You'll need money at the Kentucky Derby, lots and lots of money. That's pretty much the most important item to bring to the Kentucky Derby but here are my top 3 items I find are crucial for making your day at the Derby a success.
#1. Neoprene koozie.
Keeps your drinks cool! Why neoprene, you ask? Because they fold flat and they fit the mint julep glasses perfectly. Beer bottles don't have a perfect fit but it'll do. It's my attempt to dress up a big ol' bottle of Miller Lite. Despite the dress, hat and manicure, it's hard to look classy when you're drinking a bright blue 16 ounce bottle of beer. In past years, I went the girly route with a pink koozie with green ribbon with pink horses on it but this year I'll be slipping my drinks into a Game of Thrones koozie.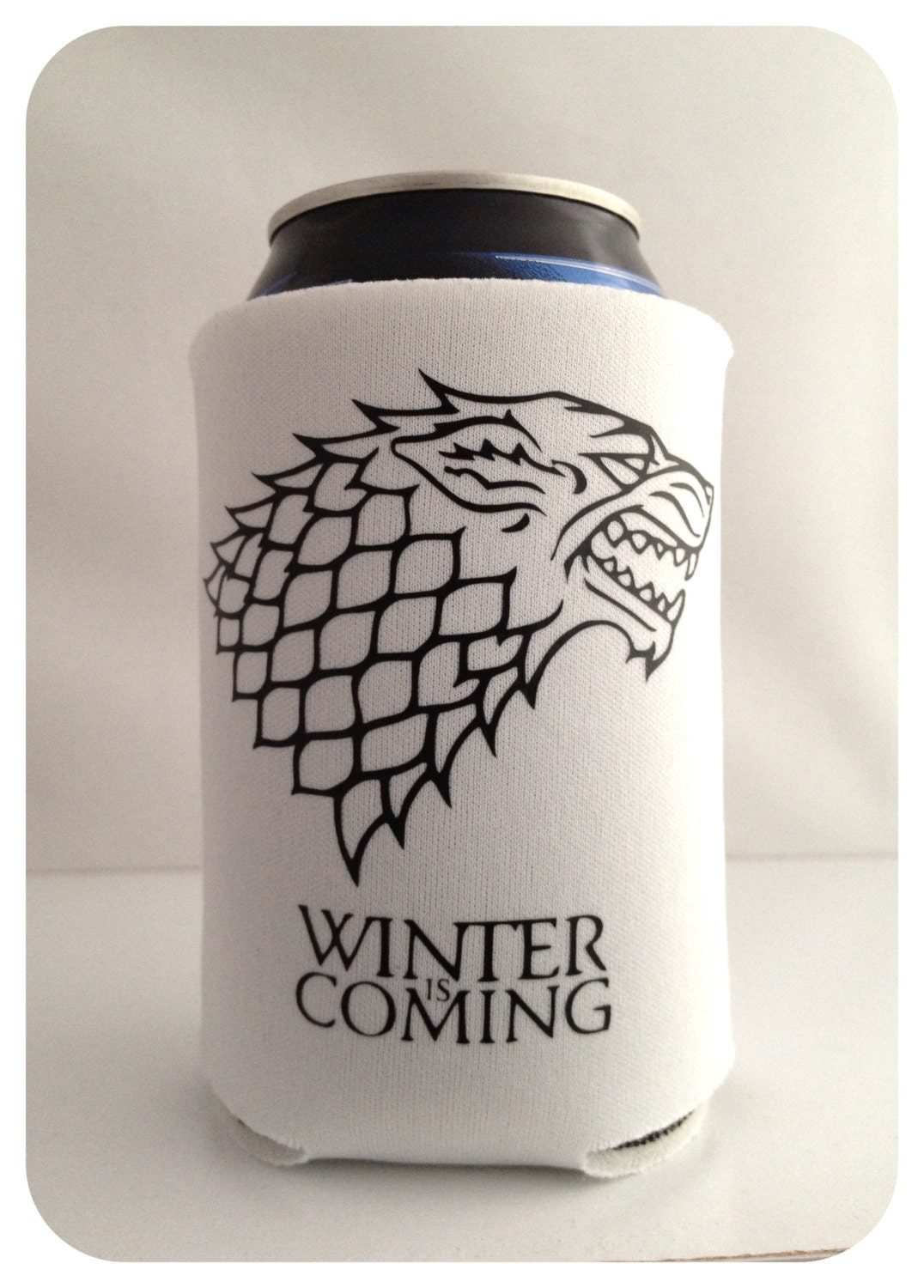 Winter is coming. Actually it feels like winter will never end.
The koozie possibilities are endless! You can bring a
Lily Pulitzer koozie
, match your dress with an oh so popular
chevron koozie
, nothing says Derby like
seersucker
or there's even a
koozie with a bow tie
! Or just bring that Corona one you got for free on spring break a few years ago. Whatever floats your boat (and keeps your drinks cool).
#2. Travel sized pack of Kleenex
Have you ever found yourself in a port-o-potty that has run out of toilet paper? I have but it was no big deal since I had my travel size pack of tissues! It's worth the 99 cents.
#3 Cheap plastic poncho
Umbrellas are a no-no at Churchill Downs. If you try to bring one in, they'll take it from you. So if there's rain in the forecast, you'll want to bring a cheap plastic poncho. You can find them in the camping aisle at Target or Walmart or sometimes at a dollar store. Hopefully we won't need them this year, though!